DENISTON COTTAGE ANTIQUES

16 Molonglo Street
Bungendore NSW 2621

Phone (02) 6238 1742

Weekends and other times by
appointment

Deniston Cottage Antiques, set in an 1860s stone cottage,
displays the individuality and character of the pure Australian Primitive piece and the beauty and warmth of Colonial Cedar furniture, highlighted by old electric lamps and antique prints.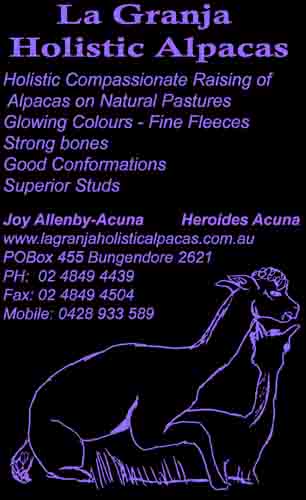 WALKERS CERAMICS
ACT
289 Canberra Avenue Fyshwick 2609
Telephone 02 6280 5700 Fax 02 6280 5705
Hours: Monday to Friday 8.30 to 4.30pm Saturday 9 to 12 noon
AC PETS AND AQUARIUMS/
BUNGENDORE PRODUCE

27 Gibraltar Street
Bungendore NSW 2621

(02) 6238 0197

Open: 7 days

Suppliers of fresh pet meat and bulk dog food plus other pet feeds, products and needs including fish supplies and greyhound feeds and vitamins. Also quality products for stock, horses and domestic animals, stock feeds, supplements and feed quality hay and straw.